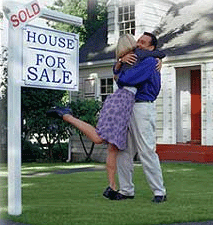 Madison Joy Property Management
PO Box 884
Mineola, TX 75773

Sign up for Available Home Updates



We Can Finance You Regardless of Credit!
We can help you achieve your dream with our
Rent to Own Homes
and
Owner-Finance Programs
Damaged credit or no credit

Good or fair credit, but lack of a large down payment

Self-employed or cash/tip income

Bankruptcy/Foreclosure/Garnishment/Judgments

Recent increases in down payment requirements

Recent tightening of lending requirements

Have you been challenged getting a home loan because of:
Would You Like To Own Your Own Home?
Homes to Rent, Rent to Own or Buy in Lindale, Mineola, Canton, Van.....
We Can Finance You!

We Financ

e Your Future....Not Your

Past

We will owner-finance you directly into a home you can afford based on your job history and income.

NO BANK LOAN NEEDED

We represent a small group of investors who are willing to help people with a sincere desire to own a home. Our homes are located in Lindale, Mineola, Canton, Van, and Hawkins. The personalized service we provide has helped hundreds of families attain home ownership in the past decade.